A photoshoot party is always a good idea! Especially when you want to feel like a superstar ready to hit the red carpet. Since friends make everything better, gather your squad, and let Wepah take care of the rest.
What is a Photoshoot Party?
You don't need to be a professional model to get the excitement of having a photoshoot with this new and stylish way of partying. Here's a checklist of some of the things that can't be missing in a party like this:
A team of professional photographers
Fashionable outfits for the whole group
Makeup artists and hairstylists 
A fantastic venue or a cool backdrop
Snacks that won't smudge the make up look
A killer playlist to bring out your inner supermodel
Step 1. How to set a theme for your party?
Before deciding on any of those details, establish the style of the photos you want. Are you more into editorial photography with makeup extravaganza? Or would you prefer a more natural-boho-chic kind of shoot by the beach? It is as simple as going into Pinterest and exploring different ideas… 
Expert Tip: Create a Pinterest board or an Instagram saved folder with the pictures you'd like to recreate and show them to the photographer on the day of your photoshoot party.
Step 2. Find your ideal venue
Once you've set the theme, it's time to pick the venue. For example, if you chose a princess-themed photo shoot party, finding a castle would be ideal. Just like an old-fashioned dinner place could be suitable for a 60's theme. 
If you chose an open-air venue, make sure to check out our guide to planning an outstanding outdoor party.
Another great idea is to have a backdrop so you can have an indoor party. This is an excellent option for those months where the temperatures hit over 90°F! 
Step 3. Find a photographer
When having Wepah as an ally in party planning, choosing a photographer is a piece of cake. Even though there are hundreds of options out there, at Wepah, we have just the right one for your party in Miami or New York.
If you're planning on your own, before saying yes to the photographer, make sure you see their portfolio and read their terms and conditions before signing the contract.
Step 4. Bring the beat!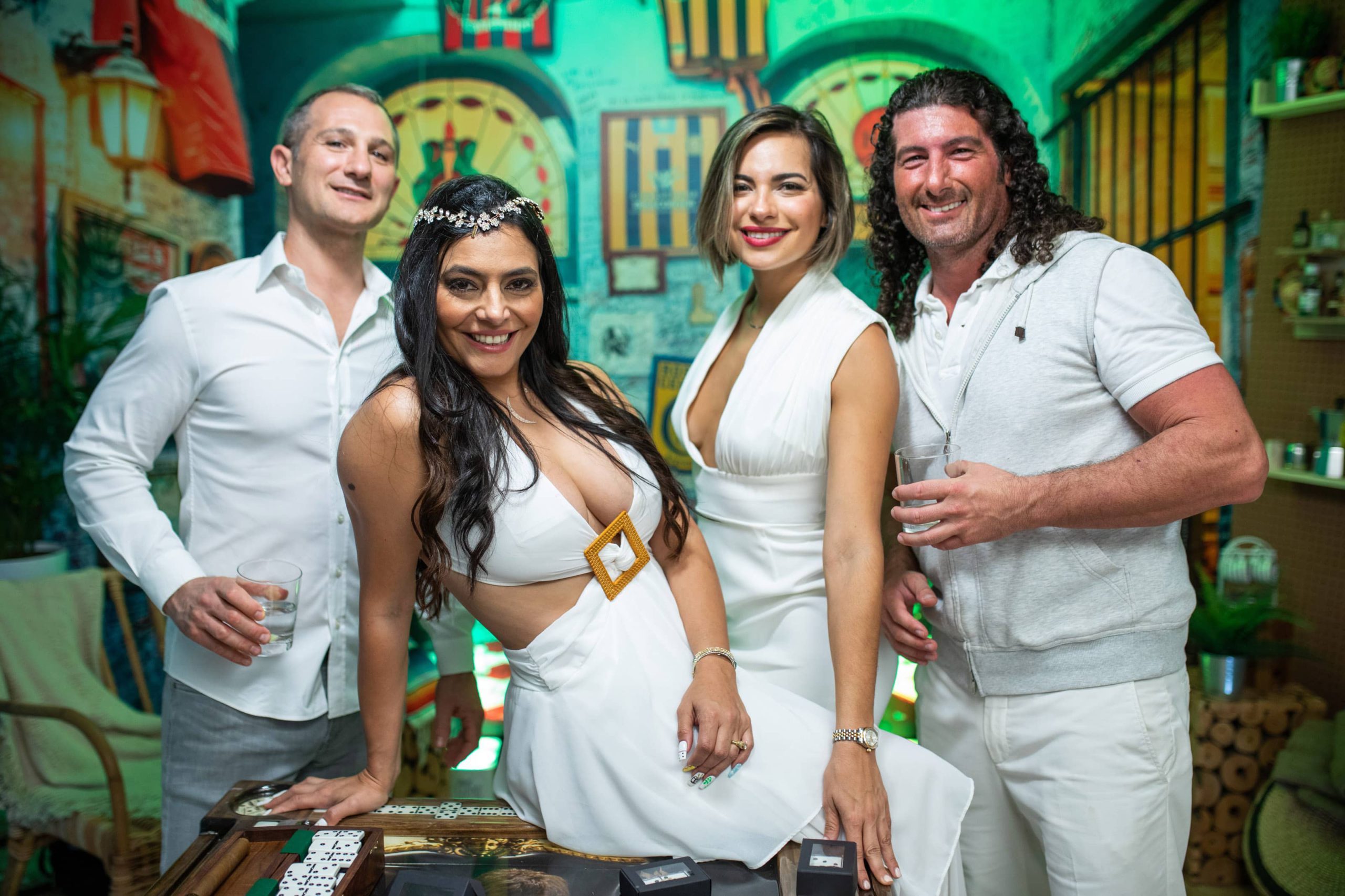 One of the perks of planning your party with Wepah is that we take care of everything, including the wardrobe and props. Feathers, glitter, hats, everything you may need can be quickly delivered to the venue on the day of your event.
Although optional, hair and makeup are important elements of a photoshoot, so make sure to take them into account when planning it. If your squad is bigger than 4 people, consider hiring more than one MUA. 
Step 6. Choose your snacks and drinks wisely
For your photoshoot party, we recommend snacks that won't mess up your makeup and drinks that won't leave stains. Choosing white wine over red or macaroons over meatball subs are great ideas!
This is the part where you decide whether you'd like a cake or cupcakes too, so make sure to follow Wepah on Pinterest for personalized cakes inspiration.
Step 7. Send out the invites
Once you have chosen your theme, venue, photographer, outfits, accessories, music, and snacks, it's finally time to send your invitations
Extra tips: Before the big day, we suggest you take a good night's sleep, eat healthily, and moisturize so your skin is glowy and you feel energetic.
Thinking about throwing a surprise party? Check out our guide!
As Party Planner experts based in Miami, Wepah's crew has advice for every occasion. Fill out our form with your details, and we'll get right into organizing your perfect day by connecting you with the best vendors.
Always remember to Plan, Shop and Party Wepah style!