Ready, Set, Go – Beyblade is the latest craze, especially when it comes to kids parties!!  For those of us unfamiliar to Beyblade, they are spinning top-toys first released in Japan now available in America.  Kids go wild for these unique and interchangeable spinning tops.  Not to mention, this type of party can turn into a quite a competition for your guests.  These toys are colorful, entertaining and most of all interactive for kids of all ages. 
These eye-catching colors and action-packed figures make this party stand out from the rest.  Beyblade parties allow your guests to imagine themselves in an action movie.  Wepah has designed a dessert stand which includes specialty cake pops, cookies, candy and décor color themed balloons.  In addition, our party planners have paired unique takeaway boxes with the birthday boy's name or initial.  The desserts are not only tasty but match the Beyblade color scheme of bright red, blue and yellow.  Dessert stands add the "wow factor" to an entrance of a party.  Your guests will be in awe of the amazing design and decant food options with a variety of carts, such as, hot dogs, hamburgers, popcorn, cotton candy and proper refreshments for the children
Parents can enjoy the party while their kids stay entertained playing with Beyblade spinning tops against their friends.  In this Interactive party, Wepah arranged Beyblade courses throughout the party floor paired with cones like a racetrack.  These spinning tops elevate the party theme to the next level, by giving guests the opportunity to be part of the action.  Time will fly as guests play round after round of Beyblade spinning tops while others were dancing with entertainers and listening to the DJ's awesome music specially for their age range. Because yes, you must have music to make it a memorable party!  Book one of our outstanding DJs that will cater music to the age group of your guests.   Justin Bieber, Frozen, or Baby Shark tunes are sure to get your guests dancing to the beats.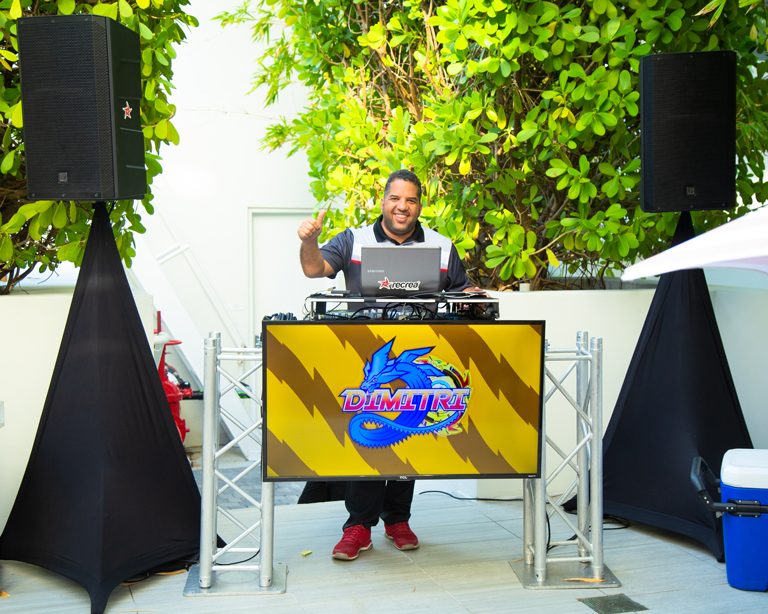 We work only with the best vendors, and one of our favorites is Lino, his company "Recrea" has designed a unique Beyblade logo displayed on the DJ booth.  While dancing to your favorite music, guests will enjoy carefully crafted themed designs.  Wepah takes care of every element of the party planning, so you don't have to worry.  Parents go home thinking, "I want to throw an action party just like this for my kid, no wait! Actually for myself, lol"
Always remember to Plan, Shop and Party Wepah style!