Outdoor Party Planning
Planning an outdoor party offers many organic perks. The ability to incorporate nature into elements of a party creates an excellent ambiance. Sunlight, warm breezes, birds chirping, or ocean waves can create a picturesque postcard setting. Choosing a party date weeks in advance doesn't guarantee the weather will remain consistently perfect on your special day. Below are a few tips to help think through if an outdoor setting makes sense for your next event.
Think about the state you live in, time of year and historically the average temperatures.
The type of party being thrown. Kids, baby or bridal shower, birthday, etc. and the age ranges of your guests.
If you have non-local guests, are they prepared for the weather in your respective area?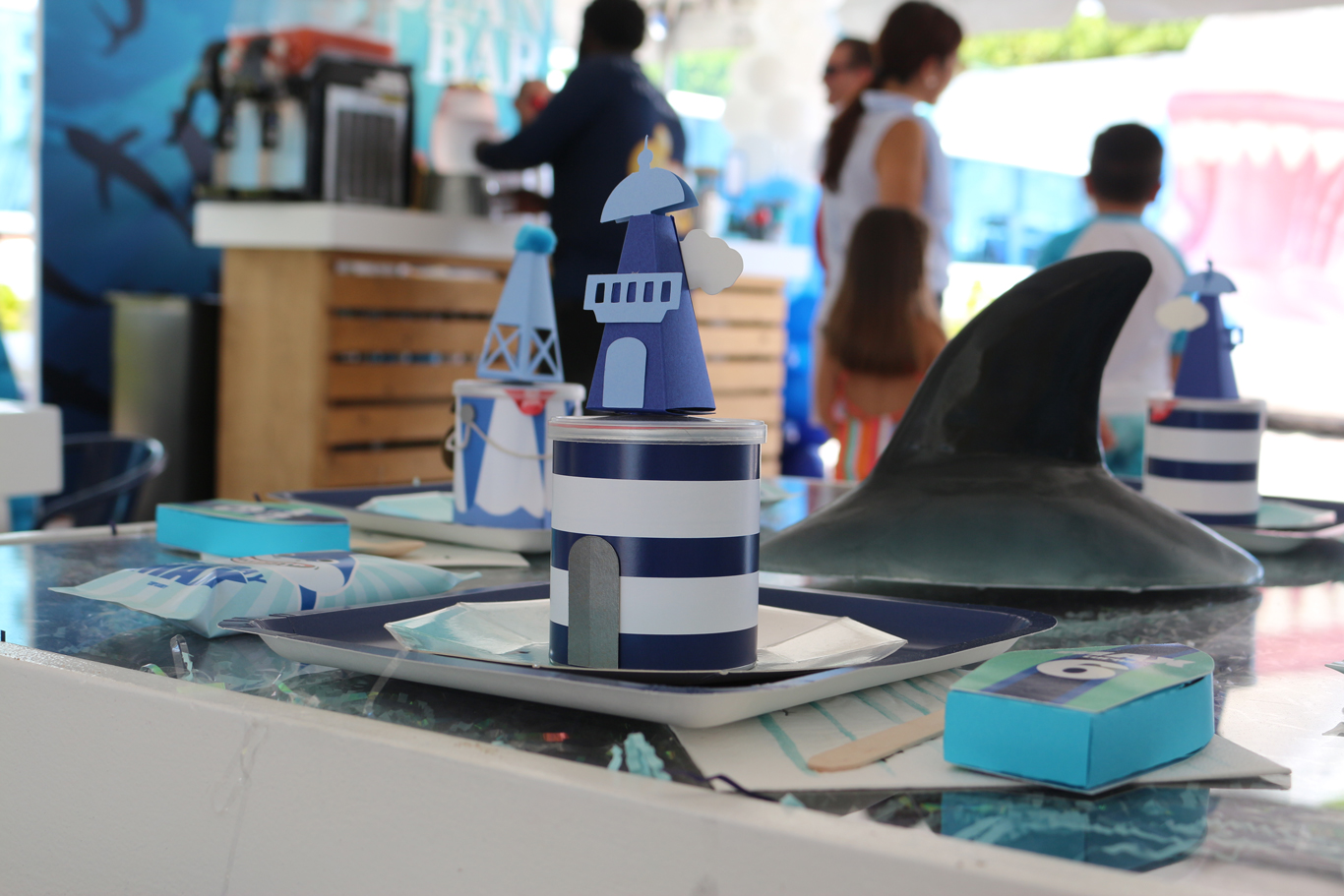 Ideal Outdoor Party Food:
After selecting the outdoor space, then focus on the cuisine being served. The average party may run anywhere from 2-4 hours (shorter or longer depending on type). Because Wepah's home base is in Miami, they are great at planning for outdoor food options. For example, Wepah recently planned an outdoor shark themed pool party. Guests enjoyed mini tea sandwiches, Rice crispy pops and loads of desserts. A specialty bar was set up, to ensure guests had access to cold beverages for the duration of the event. Food remained in a covered area or was served butler style to prevent spoiling.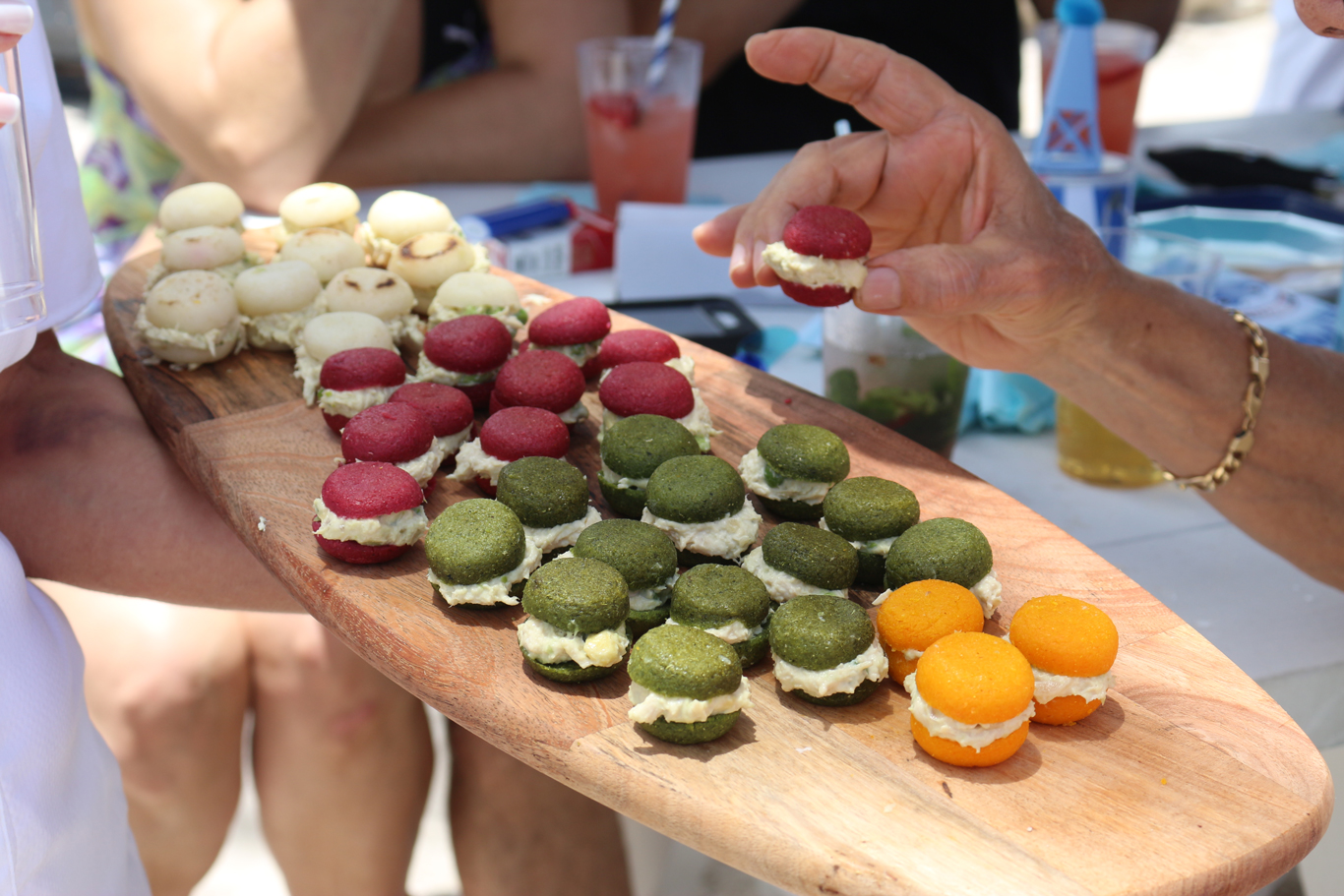 Décor for the Outdoor Party:
Often, décor that is appropriate for an indoor party, may not work well in an outdoor setting. Sunlight, wind or rain could impact table settings or hanging decorations. At this outdoor shark party, Wepah used clear tables filled with balloons to ensure they would not leave the party! Rolled blue and white towels served as backdrop and perfectly matched the themed event. Wepah planned the outdoor setting appropriately and adjusted the decorations to fit the theme and possible changes in weather. In addition, this outdoor setting offered a covered space and allowed the food and décor to be showcased, but not directly in the sun.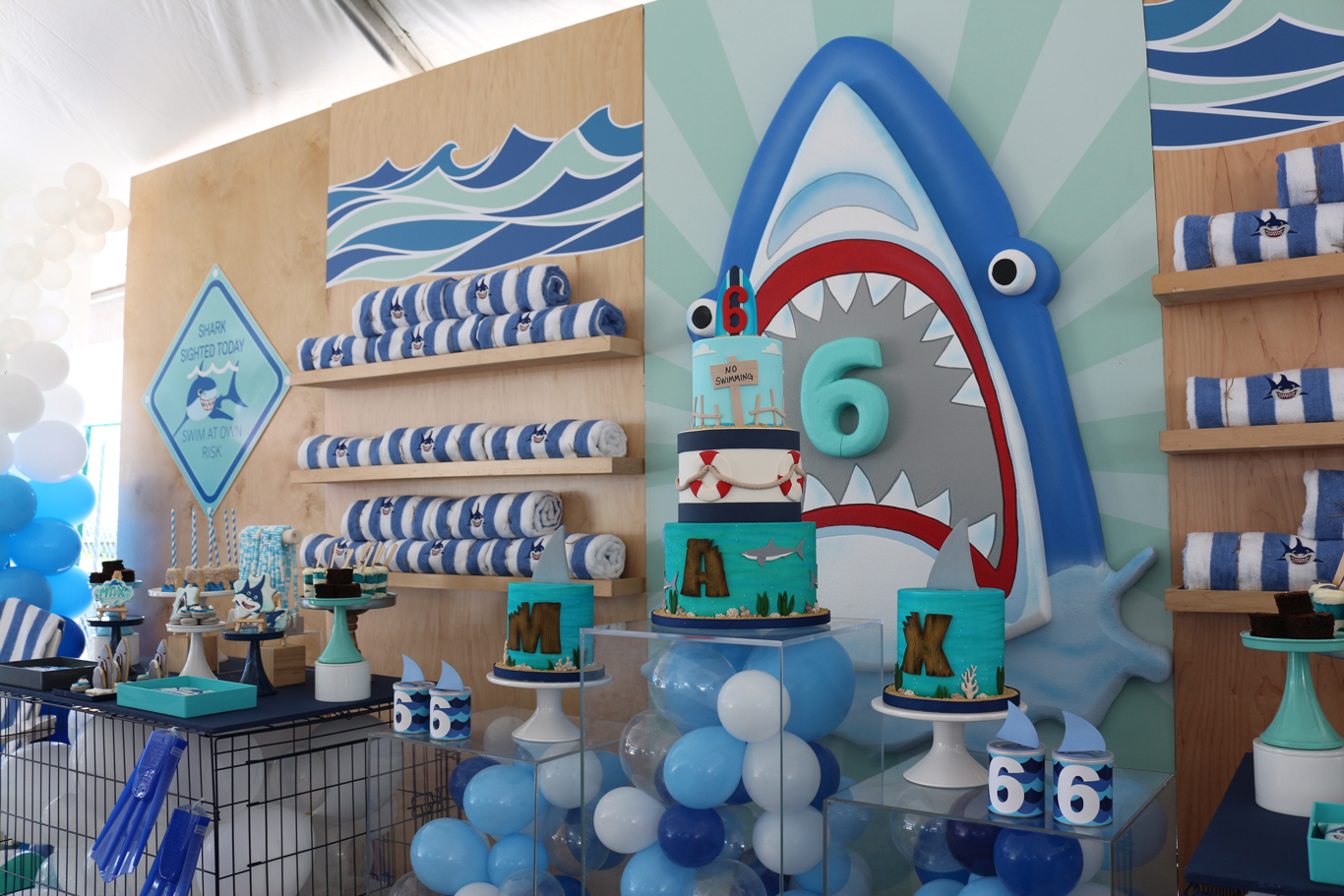 Always remember to Plan, Shop, and Party Wepah style!